Sorry, you may only compare up to 4 items. Please remove an item to add a new one.
Gemstone Information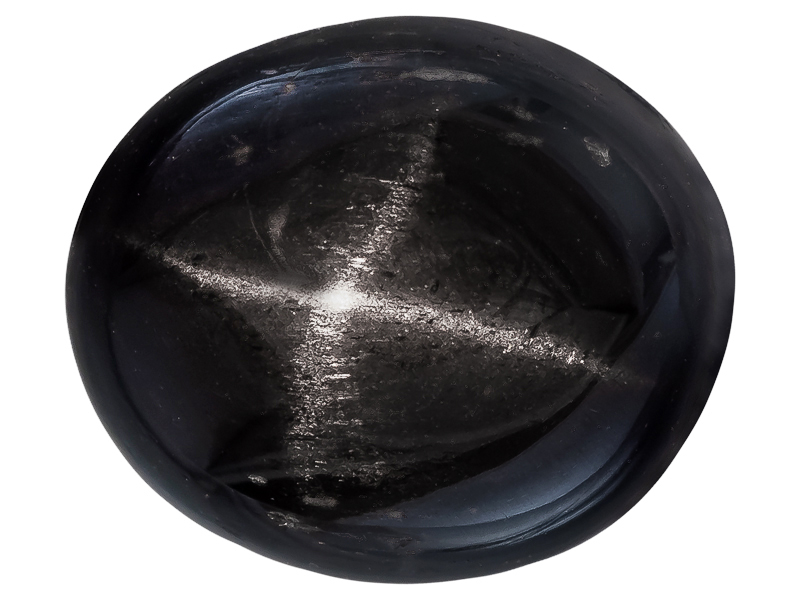 Gemopedia™
Schorl is the most common species of tourmaline, however, it is not as commonly faceted as its brightly colored brothers and sisters because of its black color. Well-formed schorl crystals make striking mineral specimens and long, thin schorl crystals are frequently found in quartz, called "tourmalinated quartz."
Loose Black Stones
Its been more than 80 years since Gabrielle Coco Chanel, the pioneering French fashion designer, popularized the little black dress, which has since become a wardrobe essential for women in all corners of the globe. The LBD, as it is often called, exists in many variants and can be worn on almost any occasion thatcalls for style and elegance.
Like the LBD, the little black gem otherwise known as theLBG - is also classic, yet versatile. The varied LBG collection consists of diamonds, pearls, opals, onyx, and other unique stones, ranging from the most affordable to the most precious gems available. No matter what their price, these stunning stones connote affluence while complementing the LBD as well as many other colors and styles of clothing.
Although some black gems, such as the cultured black pearl, are now reaching new heights in popularity, the use of black stones in jewelry can be traced back to Biblical times. A large onyx stone is said to have graced the gem-laden breastplate of Aaron. Black stones were also in the spotlight in the 19th century when Queen Victoria, mourning the loss of her husband, Prince Albert,commissioned the crown jewelers to create entire parures out of carved jet, a fossil coal also known as black amber. During the same mid-19th century period, black onyx and other dark stones were extremely fashionable. And later, during the Roaring Twenties, style-conscious women in the United States wore long strands of jet beads extending from the neckline to the waistline.
Black Diamonds
Today, the black diamond represents the ultimate LBG. According to the Gemological Institute of America (GIA), the worlds foremost authority in gemology, black diamonds get their color from the presence of numerous inclusions,often consisting of graphite. Due to the dense concentrations of these dark inclusions sometimes lining the stones cleavages and fractures, black diamondsare generally opaque and difficult to cut.Some notable black diamonds are the Black Star of Africa at 202.00 cts. andthe Black Orfloff at 67.50 cts.
Black Pearl
Near the top of the LBG list are natural black pearls, which represent some of the rarest and most exotic of gem materials. In the 1960s, however, a black pearl culturing industry was initiated, and today, cultured black pearls play a prominent role throughout the international jewelry community. Tahitian cultured pearls are among the most popular of the black pearls. Known for their deep luster, these pearls can range from a soft dove grey to a deep midnight ink color.
Other Unique Black Gemstones
Other LBG stones to look for include shimmering tourmaline, glassy obsidian,and hematite, which is a favorite of lawyers because it is fabled to bring the wearer success in litigation. No matter which LBG the wearer may choose, they can be assured that it will meet the requirements for versatility and style proof that the little black dress has finally met its match.
Share the Jewelry Love
Shop your favorite photos and share your own with #JTVjewelrylove for a chance to be featured!