From loose gemstones to mineral specimens, expand your gemological education and explore your own gemstone journey.

Tune in and watch Gem Discoveries by gemstones.com Mondays at noon ET.
Watch Now!
Sorry, you may only compare up to 4 items. Please remove an item to add a new one.
Gemstone Information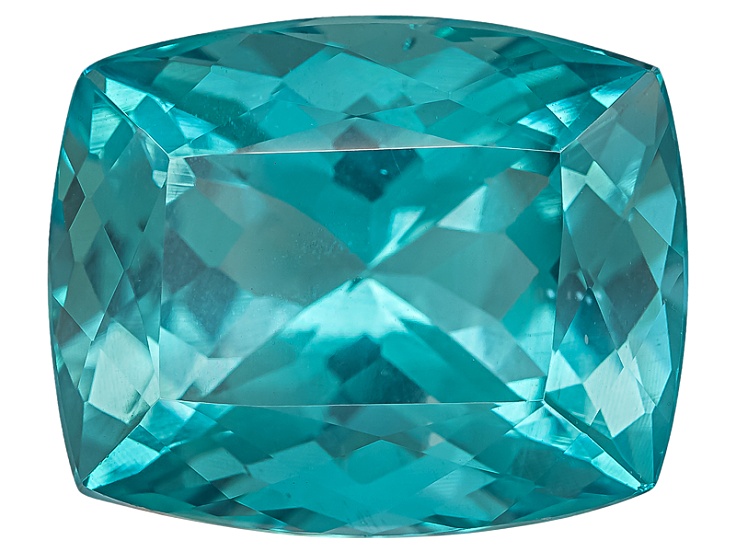 Gemopedia™
Apatite is the name for a mineral group as well as the generic term for many phosphates, but gem-quality apatite is a special gemstone found in a beautiful variety of colors. Apatite's various colors are often due to the presence of rare earth elements or natural irradiation. Because of its wide color range, apatite has often been mistaken for many other gemstones, including topaz, tourmaline, and various beryl varieties. Particularly rare in sizes over one carat, apatite is a relatively soft gem and when used in jewelry manufacture, is often set into more protective mountings that capture light yet safely display its beauty. The long-established sources for gem-quality apatite are Brazil and Mexico, but more recent African discoveries have thrust it into the spotlight once again.
Loose Apatite Stones
Satisfy your hunger for the piquant and precious with apatite gemstones from JTV. JTV features loose apatite stones in multiple cuts, colors and carats. Whether you're buying gemstones to make your own jewelry, to take a professional jeweler or to hold for investment purposes, JTV has beautiful apatite gemstones to fit any budget or taste.

Apatite is a group of phosphate minerals, a classification which includes turquoise, appearing in a range of colors from across the spectrum. This chameleon-like variety is attributed to the presence of rare earth elements or natural irradiation in the relatively soft apatite stones. Apatite gemstones can be hard to identify, and it's not uncommon for them to be misclassified as topaz, tourmaline or beryl, depending on color. That may have something to do with its name, which can be translated from Greek to mean: I am misleading.

Yellow is the most common apatite gemstone at JTV, but there are also aqua, blue and green hues available. Be sure to check back often; JTV is always adding and updating its inventory. Get apatite stones suitable for any application, round stones for solitaire rings, rectangles for pendants and even more modern and obscure cuts like cushion and murmur. The possibilities are only limited by your imagination.

JTV has beautiful gemstones for sale that go beyond apatite. Be sure to explore the rest of the collection of loose stones. Everything you find at JTV is made and sold to put the customer first, with a simple creed in mind: to offer extraordinary products at extraordinary prices.
You might also be interested in: Aquamarine Gemstones
Share the Jewelry Love
Shop your favorite photos and share your own with #JTVjewelrylove for a chance to be featured!