From loose gemstones to mineral specimens, expand your gemological education and explore your own gemstone journey.

Tune in and watch Gem Discoveries by gemstones.com Mondays at noon ET.
Watch Now!
Discover dazzling ametrine gemstones with different cuts and styles to craft your own unique jewelry pieces or expand your collection.
Sorry, you may only compare up to 4 items. Please remove an item to add a new one.
Gemstone Information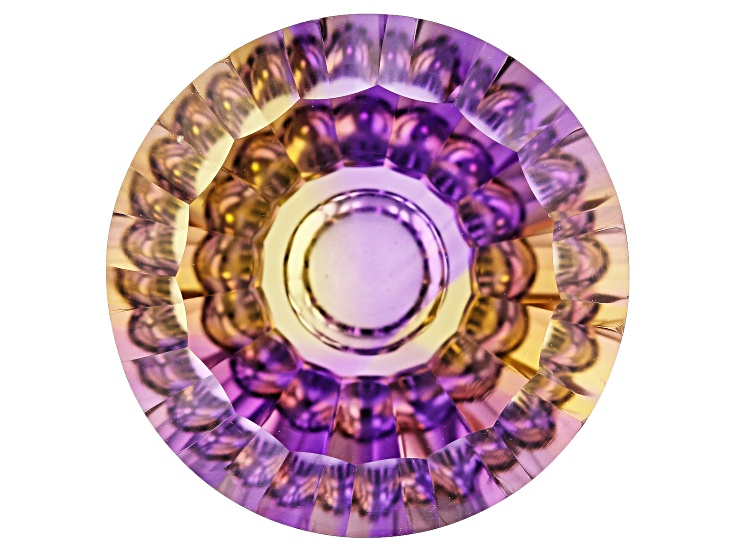 Gemopedia™
Ametrine is a bi-color quartz variety that, as its name suggests, is a unique combination of amethyst and citrine within a single crystal. How the gem forms is still a bit of a mystery, but the differences in color are believed to be the result of the presence of iron in different states of oxidation from natural heating. Combining the golden sunburst of citrine with the violet sunset of amethyst, this naturally colored gem is commercially mined at a single source: the remote Anah mine in Bolivia and is shrouded in fascinating local legends and lore.
Loose Ametrine Stones
Look amazing when you wear ametrine gemstone jewelry! Ametrine is combination of amethyst and citrine, which are both varieties of quartz. It has zones of purple and yellow or orange, which gives it a very fun, eccentric look. You will always look unique in ametrine jewelry, because no two ametrines are the same! The colors in each gemstone are combined in a different way each time they are made. Explore JTV's collection of loose ametrine gemstones to add a little fun to your style.
You might also be interested in: Apatite Gemstones
Share the Jewelry Love
Shop your favorite photos and share your own with #JTVjewelrylove for a chance to be featured!