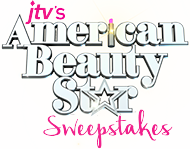 Enter to win a trip to Los Angeles, California and a makeover with an American Beauty Star contestant valued up to $8,700!

JTV Style: Wednesdays at 11p ET
As JTV continues to open the world of fine jewelry and gemstones to everyone, don't be surprised to see some of your favorite JTV jewelry styles on the red carpet, fashion runways, television shows, fashion blogs, social media sites and in your everyday life. JTV Style is your connection to these fashion-forward, trend setting as seen on looks that will keep your jewelry wardrobe fresh and up to date. When you see the spotlight on popular styles that you love, JTV has you covered. Expand your JTV Style with us and enjoy these great looks at the incredible values you've come to expect!