![if (gt IE 9) | (!IE)]> <![endif]>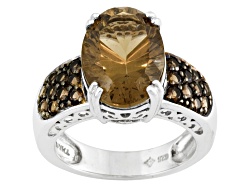 QuartzYou can enjoy quartz in many forms, with or without the special internal features that will attract your attention. You can enjoy the rich purples of amethyst, the warm shades of yellow to reddish citrine, or even the ice-like sparkle of rock crystal. is just the tip of the iceberg! You could collect this family of gems for the rest of your life.
Enjoy Special Offers and Insider Access
when you sign up for JTV email!
plus
on Today's Order