![if (gt IE 7) | (!IE)]> <![endif]>
Blue Synthetic Gemstones
Set of 2 blue synthetic opal triplets 14x10mm oval. Made in China.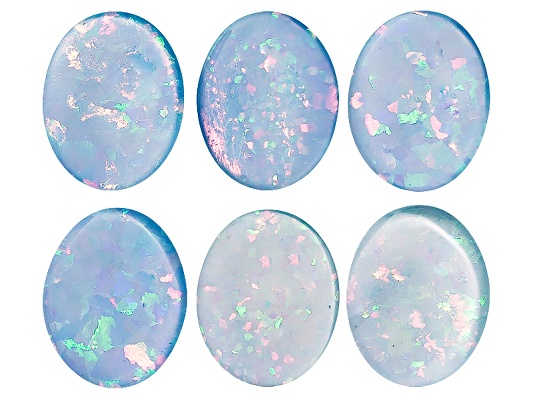 Set of 6 blue synthetic opal triplets 10x8mm oval. Made in China.
Chazirma(Tm) Collection Lab Created Blue Spinel Average 3.10ct 10x8mm Oval Apertura Cut. Cut In India.The name Charizma(TM) was chosen to accurately capture the charm and brilliance of the specialty cut gemstones chosen for this product line. Exclusive to Jewelry Television(TM), the Charizma(TM) collection features specialty cut gemstones fashioned with the perfect balance of art and science. ...