![if (gt IE 8) | (!IE)]> <![endif]>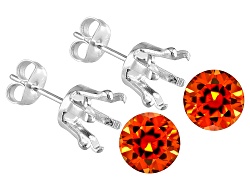 Create Your Own JewelryChoose from a wide selection of calibrated gemstones and settings to create your own personalized jewelry. Simply match your gemstone with the same shape and size ring, earring, pendant setting to create your perfect piece of jewelry. Shop our quality tools to create it yourself or shop our gemstone kits and have it set to complete your custom look.
Instant Savings on Today's Order
when you sign up for JTV email!